Mené par son leader charismatique Kele Okereke, le quatuor londonien nous revient gonflé à bloc avec un quatrième opus survitaminé.
Apparu en 2005 sur la scène rock indé, Bloc Party marquait les esprits avec Silent Alarm, premier album majeur alliant puissance et mélodie. Le groupe disparait peu à peu du devant de la scène avec ses deux albums suivants A Week End In The City et Intimacy plongeant dans un post-punk sombre.
Quatre ans et quelques projets solo plus tard, le groupe se retrouve à New York pour enregistrer avec Alex Newport (Death Cab For Cutie, The Mars Volta, At The Drive-In), et signe un retour aux sources puissant. Guitares douces, saturées, massives, opus nerveux et aérien, Four est varié et complexe à la fois.
Mélangeant rock (So He Begins To Lie/Team A), pop mélodique (Real Talk), influence et force du métal (We Are Not Good People), stoner (Kettling), Four est une des très très bonnes surprises de cette rentrée musicale 2012. Energisant.
Bloc Party est de nouveau sur le devant de la scène et prêt à en découdre. Bravo.
Four :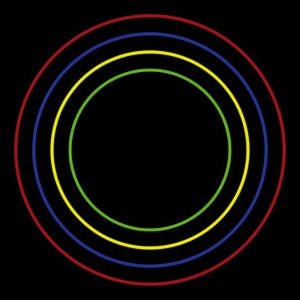 So He Begins to Lie
3×3
Octopus
Real Talk
Kettling
Day Four
Coliseum
V.A.L.I.S.
Team A
Truth
The Healing
We Are Not Good People
Site officiel de Bloc Party


MySpace de Bloc Party


Page Facebook de Bloc Party


Écouter FOUR sur Deezer