La Belgique me surprendra toujours… Être un si petit pays et avoir une telle capacité à produire des camions entiers de bons groupes de rock, c'est fou ! Bon comme vous avez dû le comprendre, le groupe du jour est belge, il s'appelle Driving Dead Girl et il fait dans le garage rock. Enfilez votre blouson de cuir, décapsulez une bière (belge de préférence), vous voilà fin prêts pour plonger dans I Think The Drums Are Good…
I Think The Drums Are Good, c'est des guitares, beaucoup de guitares tranchantes avec une grosse batterie qui cogne fort. La musique de Driving Dead Girl est efficace, sans chichis. Elle est sale, très sale et sent le cambouis et la bière.
I Think The Drums Are Good, c'est aussi des refrains entêtants et entraînants (Vinnie And The Morphine), des titres qui donnent juste envie de bouger la tête et de se déhancher en rythme (Maybe My Baby) et des relents des années 1970 (And I Know The Devil). Et si le groupe ne vous a pas encore mis à genoux, il finit de vous achever avec le très punchy Junkie.
I Think The Drums Are Good, c'est onze titres et trente-trois minutes de sueur et de rage. Driving Dead Girl ne fait pas dans la demie-mesure et dévaste tout sur son passage mais c'est tellement jouissif qu'on en redemande !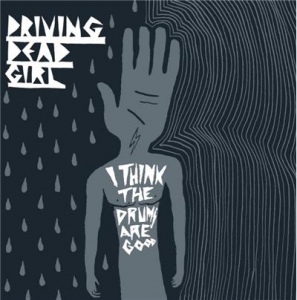 Tracklist :
Hanging On
Voodoo Soul
I Don't Care About You
Vinnie And The Morphine
I Wonder
And I Know The Devil
Maybe My Baby
Wild Wild Lovers
New Kind Of Kicks
Wherever You Love
Junkie
Site officiel de Driving Dead Girl


MySpace de Driving Dead Girl


Page Facebook de Driving Dead Girl


Écouter Driving Dead Girl sur Deezer