Magie d'internet, les frontières n'existent plus, on peut voyager et découvrir de nouveaux sons d'un simple clic/touch (oui avec les smartphones ou tablettes on ne clique plus…). Mon dernier voyage sur le web je l'ai fait vers Austin, TX, USA, pour y découvrir Lincoln Durham. Jusqu'à peu le bonhomme m'était totalement inconnu, aujourd'hui je suis heureux d'être l'un des détenteurs de son bijou The Shovel [vs] The Howling Bones.
Voyage fabuleux au pays des Redneck au son d'un blues roots de blanc-bec du plus bel acabit.
Une dégaine de farmer et une voix rocailleuse qui transpire le vécu (malgré le jeune âge du bonhomme) posée sur des guitares électriques et acoustiques au son rustique accompagnée d'harmonica, violon… ça sent le cagnard, la moiteur du sud des États-Unis à plein nez.
The Shovel [vs] The Howling Bones est une pépite de de folk blues poissard à la rythmique imparable. On se laisse baigner par ce soleil made in Texas qui fait un bien fou.
Authentique, sincère, délicieux.
[youtube]http://www.youtube.com/watch?v=LU6sZAeMKZE[/youtube]
Tracklist :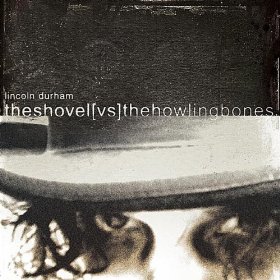 Drifting Wood
Last Red Dawn
Living This Hard
Clementine
Mud Puddles
Reckoning Lament
How Does a Crow Fly
Love Letters
Georgia Lee
People of the Land
Trucker's Love Song
Site officiel de Lincoln Durham


MySpace de Lincoln Durham


Page Facebook de Lincoln Durham


Écouter Lincoln Durham sur Deezer