Après The Tragic Tale of a Genius, les My Little Cheap Dictaphone ont pris leur temps pour écrire, enregistrer et peaufiner son successeur : The Smoke Behind The Sound.
The Smoke Behind The Sound fait partie des albums que l'on aime mais pour lesquels il est difficile d'expliquer pourquoi. Peut-être parce qu'il s'en dégage une ambiance, un univers, qui font que l'on est happé par la musique. Le genre d'opus que l'on adore écouter et réécouter à l'infini et qui nous prend par la main pour nous emmener dans un monde onirique.
Il pourrait faire une très belle bande-son de Mushishi. En effet, l'univers créé par MLDC est très proche de celui développé par Yuki Urushibara dans son manga. Des univers mystérieux, féériques, intemporels…
MLCD a un sens inné de la mélodie qui fait que dès Fire, premier titre de The Smoke Behind The Sound, on a la chair de poule, tant les sens sont en éveil. C'est beau, élégant, mélancolique, c'est tant d'émotions à la fois que les mots manquent pour exprimer ce que l'on ressent…
[youtube]https://www.youtube.com/watch?v=I6bhObmRI84[/youtube]
Chaque morceau de The Smoke Behind The Sound est unique et pourtant l'album est cohérent, harmonieux. Les titres s'enchainent sans fausse note, de manière claire et limpide.
Au final ce nouvel album des My Little Cheap Dictaphone est un véritable bijou dont chaque morceau est ciselé tel un petit joyau. Un opus que je vous conseille très fortement si vous ne l'avez pas déjà écouté.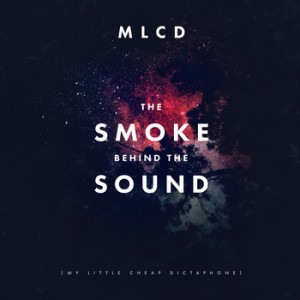 Tracklist :
Fire
Change In My Heart
You Are Not Me
Bitter taste of Life
Summer In The Dark
Off The Storm
Rabbit Holes
Hard To Tame
Feather Smile
Not Hype

Site officiel de My Little Cheap Dictaphone


Facebook de My Little Cheap Dictaphone


Twitter de My Little Cheap Dictaphone


BandCamp de My Little Cheap Dictaphone


Écouter My Little Cheap Dictaphone sur Deezer


Écouter My Little Cheap Dictaphone sur Spotify