The Craftmen Club est un groupe de rock formé de Steeve Lannuzel (chant/guitare), Yann Ollivier (batterie/chœurs) et Marc Corlett (basse/chœurs).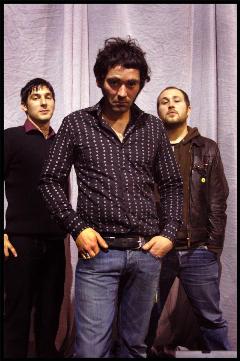 Alors, The Craftmen Club est-ce vraiment un groupe à découvrir ? Malgré 7 ans d'existence derrière et plus de 400-500 concerts à leur compteur, reste à dire que The Craftmen Club sont une véritable révélation et en pesant mes mots une vraie bombe dans le paysage musical rock français.
A l'écoute de leur opus, on tend l'oreille pour dénicher d'où peut provenir ce son rock … Bordeaux ? Lyon ? Paris ? Arf loupé, on m'indique que cette musique envoutante, rappelant un instant le folk-rock ensorcelant de 16 Horsepower, descend d'un p'tit coin de la Bretagne 'Guingamp'. Avec une set-list très clairement d'inspiration américaine et la folie et le charisme de Steeve Lannuzel, les petits parisiens vont chier dans leur froc.
Nick Cave, Jeffrey Lee Pierce (Gun Club), Johnny Cash, David Eugene Edwards … tellement de noms convoqués et qui nous habitent à l'écoute de leur dernier opus « Thirty Six Minutes ». 'Pourtant chacun tue ce qu'il aime' disait Oscar Wilde. Et pourtant les Craftmen Club n'ont pas tué leurs pères spirituels, mais ils se sont montrés assez dément pour rivaliser avec eux. Pari réussi !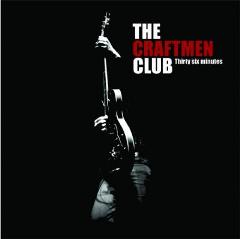 To the Surface
Desert Land
Gary Blood
I Can't Get Around
Goodbye Mother
Hold Out Your Hands
Back In Town
Les chiens
When I Try
Sexodrome
Death Song
En 'Thirty Six Minutes', trois bretons arrivent à prouver avec audace que la France peut apporter bien plus que de la pop au gout de soupe radiophonique ou des chanteurs à barrette : Du vrai rock sombre hypnotique et séduisant.

MySpace officiel


Ecoutez Thirty Six Minutes sur Spotify


Ecoutez I gave you orders never to play that record sur Spotify


Ecouter Thirty Six Minutes sur Deezer



Ecouter I gave you orders never to play that record sur Deezer
Enjoy !