If I Had a Hi-fi, le nouvel album de Nada Surf uniquement composé de reprises, sortira le 7 juin.
Voici la liste des titres qui figureront sur If I Had a Hi-fi, avec entre parenthèses leurs musiciens originaux :
01. Electrocution (Bill Fox)
02. Enjoy the Silence (Depeche Mode)
03. Love Goes On (The Go-Betweens)
04. Janine (Arthur Russell)
05. You Were So Warm (Dwight Twilley)
06. Love and Anger (Kate Bush)
07. The Agony of Laffitte (Spoon)
08. Bye Bye Beauté (Coralie Clement)
09. Question (Moody Blues)
10. Bright Side (Soft Pack)
12. Evolution (Mercromina)
13. I Remembered What I Was Going to Say (The Silly Pillows)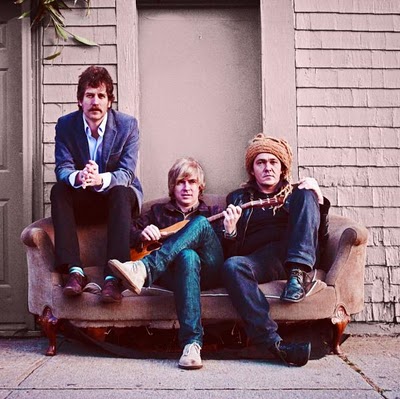 Aussi, Nada Surf offre un premier extrait à télécharger gracieusement, la chanson « Electrocution« , reprise d'un titre de Bill Fox est téléchargeable ICI
Nada Surf sera en concert en France le 15 avril au festival du Printemps de Bourges, le 17 avril au festival des Artefacts à Strasbourg et le 28 avril au Trabendo à Paris.