Publié le 05 mars 2010 à 09:04 par Commentaires fermés

sur The Streets refait parler de lui !

#The Streets #Twitter
Alors qu'il devrait sortir son nouvel et dernier album cette année (en tout cas sous le nom de The Streets), les fans ont pu depuis un moment découvrir plusieurs titres inédits postés par l'artiste sur Twitter.
Persuadés qu'ils s'agissaient des nouvelles chansons de l'album Computers & Blues à paraitre prochainement, les internautes se sont empressés de partagés les 14 nouveaux titres du londonien sur la toile sous la collection Computers & Blues.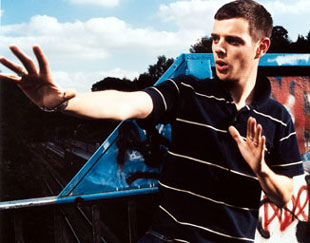 Il ne s'agit en fait que de morceaux non finalisés qu'enregistrait Mike Skinner et qui ne paraitront pas sur le disque.
Quoi qu'il en soit la collection de ces très bon titres dont I Love My Phone (son I-Phone qu'il affectionne plus que tout) et He's Behind You, He Got's Swine Flu est disponible sur le Twitter officiel de Mike Skinner.