Sorti le 3 août dernier, « Say Goodnight To The World » est le 2e album solo de Dax Riggs, petit génie du rock.
10 chansons aussi bien puissantes qu'émotives, du blues/rock psychédélique à la ballade et du Elvis à la sauce Riggs avec la cover de « Heartbreak Hotel« .
Il fait d'ailleurs un deuxième clin d'oeil à Elvis avec le titre : « Gravedirt On My Blue Suede Shoes« .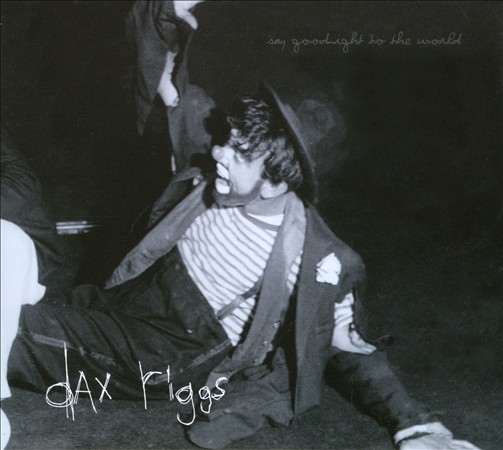 Dax Riggs nous livre là un album digne de ses précédents enregistrements, qu'ils soient solo ou en groupe. Un coté sombre, une voix très expressive et du rock indé made in 90's alternant ballades et morceaux plus énergiques.
Il est difficile de le comparer à d'autres artistes tant ses morceaux sont variés, Leonard Cohen, Nick Cave, Tom Waits, Jerry Lee Lewis ou encore Iggy Pop dont il reprend le riff de « I Wanna Be Your Dog » sur « Let Me Be Your Cigarette« …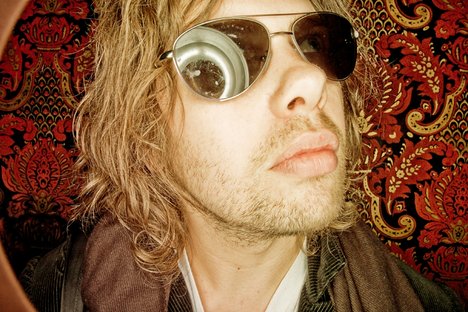 Artiste peu connu en France, nous allons donc faire une petite rétrospective :
ce blondinet de Dax Riggs est à l'origine de plusieurs groupes dans les années 90 : Acid Bath, Deadboy & the Elephantmen et Agents of Oblivion, des groupes de métal et de hard rock qui rencontrent un petit succès.
En 2007 il sort son premier opus solo : « We Sing Of Only Blood or Love« , plus mélodique que son successeur. Ses deux albums sont sortis chez le petit label Fat Possum Records (Al Green, Band Of Horses, The Black Keys).
Aujourd'hui il a derrière lui 20 ans de rock et on le ressent, un songwriting intéressant, et des mélodies recherchées.
Un seul regret, que sa tournée ne soit qu'américaine.